Liam Campbell Lithuania extradition bid fails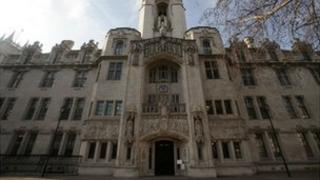 Lithuanian authorities have failed in a final bid to extradite a dissident republican to face weapons smuggling charges.
Lawyers for the Baltic state wanted the UK's highest court to overturn two previous rulings which blocked Liam Campbell's transfer.
Judges at the Supreme Court in London refused their permission to appeal the previous decision.
Campbell was one of two men held liable for the Omagh bombing in 1998.
The verdict means Campbell is no longer subject to any proceedings in this jurisdiction.
The 50 year old, of Upper Faughart, Dundalk, County Louth, spent nearly four years in prison as Lithuanian authorities sought to have him face charges linked to an operation to acquire guns, ammunition and explosives and ship them into Ireland.
In February a panel of High Court judges backed an earlier ruling refusing their extradition request.
They decided that he would be held in inhuman and degrading conditions.
A further challenge could still be taken to the European Court of Human Rights.
Extradition proceedings first began when Campbell was arrested after crossing the border into south Armagh in May 2009.
A month later he was found liable, along with convicted Real IRA leader Michael McKevitt, for the Omagh bombing in a landmark civil action.
That ruling followed a lawsuit brought by relatives of some of the 29 people killed in the August 1998 atrocity.