Scrap dealer operated illegal waste site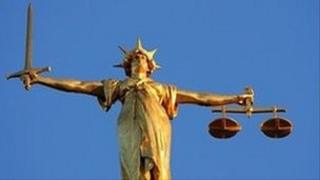 A County Armagh scrap dealer has been found guilty of operating an illegal waste site.
Patrick Carvill, 29, of Knockbane Road, Middletown, was given a suspended sentence for running a waste scrap yard with no waste management licence.
Carvill pleaded guilty to four charges of keeping waste without a licence for the site.
He received two conditional discharges and two custodial sentences, all suspended for 12 months.
The suspended custodial sentences, one of two weeks and one of four weeks, and the suspended conditional discharges, are to run concurrently.
Northern Ireland Environment Agency officers visited the unauthorised site on the Knockbane Road five times between August 2010 and June 2012.
They observed multiple piles of scrap metal and crushed vehicles.
Mr Carvill had no waste management licence for any of the waste activities on site.