Report shows first total rise in NI house prices since 2007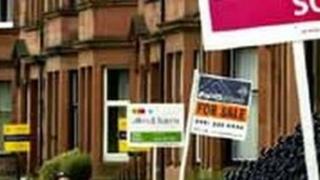 House prices in Northern Ireland have shown an increase across the board for the first time since 2007, according to a new report.
The NI Residential Property Price Index indicates that residential property prices rose by 2% between the first and second quarter of the year.
All property types have increased in value.
This is the first time since the second quarter of 2007 that all property types have shown an increase.
However, prices are still 3% lower than this time last year, and 11% lower than in the first quarter of 2005.
The figures, released every three months by the government's statistics and research agency, are considered the most accurate measure of the state of the housing market in Northern Ireland.
Finance Minister Simon Hamilton said the results of the index were promising and confirmed "the views of local commentators that the property market here is beginning to stabilise".
In the second quarter of 2013, the most rapid rise in price was in the north of Northern Ireland at 6% (Ballymoney, Coleraine, Londonderry, Limavady, Moyle and Strabane ).
The Northern Ireland Statistics and Research Agency has calculated that in the second quarter of 2013 the average house price in NI was £96,327.
The average price for a detached house was £153,063, semi-detached £95,903, terrace £62,690 and apartment £76,884.
Economist John Simpson said houses were still worth less than they were 12 months ago.