Public hearings due into homes abuse investigations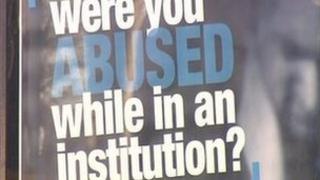 Public hearings of the inquiry into abuse at institutions in Northern Ireland are to start in January.
Two children's homes run by the Catholic Church in Londonderry are to be investigated first.
However, there has been criticism that historical clerical abuse and Magdalene laundries in Northern Ireland are not being investigated by the state.
Northern Ireland programme director of Amnesty International, Patrick Corrigan, said it was a positive step.
"The Martin McAleese review into Magdalene laundry type institutions in the Republic only covered those institutions south of the border," he said.
"So while some of those religious orders ran institutions north and south only those in the south have been covered by that inquiry to date and there is no sign of any inquiry coming out of the Northern Ireland executive to look at what happened to women here and that's a very serious omission."