Pupil tests not reliable says Northern Ireland teaching body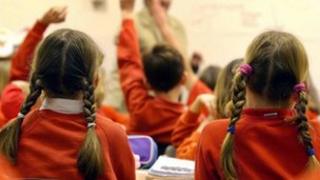 New assessments to track the progress of children from eight years of age to 14 are neither reliable nor useful, according to a major teaching body.
The General Teaching Council said the results of its survey on teachers' views of the tests are startling.
The education minister has said he will make changes to the key stage assessments.
The assessments of eight, 11 and 14-year-olds give pupils a numbered level and description of their progress.
However, the survey showed teachers feel they are of very little use to them, pupils and their parents.
Only 7% of teachers thought the grade awarded was very accurate. Ninety percent said the results would not be useful to parents.
Northern Ireland Education Minister John O'Dowd said he would make changes, but has not specified what he will do.
Dr Carmel Gallagher, of the General Teaching Council, said teachers have found the assessments were "not manageable, useful or reliable".
She welcomed the minister's statement and said major changes were needed.
Learning
"The fact that almost 50% of schools responded to this survey is an indication of how strongly teachers feel about the unmanageability, unreliability and lack of usefulness of the new assessment arrangements," she said.
"The survey confirms that teachers are not against assessment or accountability. In fact, when asked about the usefulness of in-school moderation of standards, 60% of schools considered that part of the process to be very useful.
"What teachers are against is reducing complex learning and assessment processes to a single level that teachers consider is not useful or helpful to pupils, parents, fellow colleagues and other schools because it tells them little or nothing about what a child knows and can do."