NI man in court on Monaghan fuel laundering charges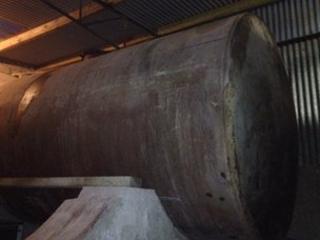 A man from Northern Ireland has appeared in court in the Republic of Ireland on charges related to fuel laundering.
Columba Mackle, 27, and from County Armagh, was arrested on Monday after an Irish Customs raid in County Monaghan.
He was charged with attempting to remove a marker dye from fuel.
Two fuel laundering plants were uncovered during a raid at a private yard and a commercial premises.
They were in Killyneill, which is less than a mile from the border with Northern Ireland.
The fuel plants had the capacity to launder six million litres of diesel a year and could have cost the Irish exchequer 3.5m euros (£2.9m).
Mr Mackle appeared at Virginia District Court in County Cavan on Tuesday.
Bail was granted on condition of a payment of 10,000 euros (£8,250) and the signing of a 20,000 euros (£16,500) bond by an independent party.
The defendant was also required to sign on at Monaghan Garda station three times a week, reside at a stated address and surrender his passport.
The defendant was remanded to Castlerea prison until the cash is forthcoming and the bond papers are signed and approved.
For economic reasons, farmers and some industries can buy diesel at a considerably cheaper price than road users.
A red dye is put into the discounted fuel in Northern Ireland to prevent it being used illegally. In the Republic of Ireland, green dye is used.
Fuel-laundering has become more common in recent years.