Judge lifts ban on naming Belfast rape accused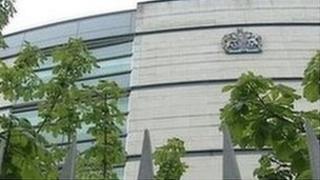 A ban on identifying a Belfast man accused of rape is to be lifted, a judge has ruled.
Reporting restrictions were imposed in David McConnell's case because of threats from loyalist paramilitaries.
The judge, however, removed the prohibition on the basis that those intent on harming him already know who he is.
Mr McConnell, 35, of Victoria Road, Sydenham, is charged with raping a woman in the city on 15 June.
An order was imposed to prevent his name being published when he first appeared before Belfast Magistrates Court.
At the time, police said Mr McConnell had been served with a threat message from paramilitaries.
It stated that the accused had been arrested for alleged rape and should be "severely punished".
'Immediate risk'
According to a police officer, there was a real and immediate risk to Mr McConnell's life if his name appeared in the press.
The ban was then challenged by lawyers representing a number of media organisations.
They said the threat specifically named Mr McConnell, and that many in the community already knew his identity.
It was also pointed out that Mr McConnell had been on bail for three weeks without coming to any harm.
Ruling on the media challenge at Belfast Magistrates Court on Tuesday, the judge said she was satisfied the threat met the test of being real and immediate.
However, she added: "On the basis of the verifiable evidence those who are likely to be a threat to the defendant already know his identity.
"In those circumstances, I do not consider that publishing the defendant's name at this stage will materially increase the threat against the defendant.
"On the basis of the reasons set out above I therefore remove the order restricting reporting made on June 20, 2013."