Where have all the NI think tanks gone?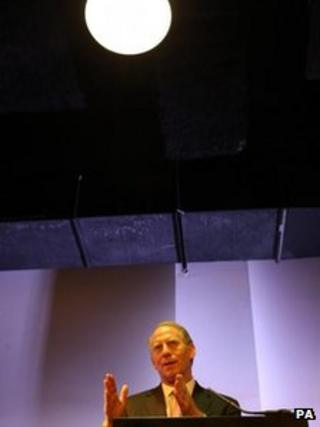 "Think tank" has been a phrase I've used liberally in my scripts in recent days.
The first and deputy first ministers hold talks at the offices of a New York think tank. Richard Haass is ably assisted by officials from his think tank.
Which made me think: where are all our local think tanks?
Is anyone engaged in any lateral thinking on flags, parades and the past?
Robin Wilson used to run the think tank Democratic Dialogue, but it ceased operations after its funding ran out.
Ian Parsley set up Breakthrough NI, but that was primarily concerned with welfare reform.
We have some individual academics such as Queen's University's Dominic Bryan, who has been beavering away for years on the study of flags and emblems.
But just like journalists, academics might conclude that their primary role is to study what's happening rather than to suggest what ought to be.
Charities, like Amnesty or Healing Through Remembering, have produced reports on dealing with the past, and the churches are doing their best to drum up public support.
Consultants like Stratagem's Quintin Oliver or Stakeholder's Tom Kelly also make valuable contributions.
Lobbying
However, what's missing from the old days are the Downing Street or Irish Department of Foreign Affairs officials devoting their every working hour to trying to find workable compromises.
In these devolved days, it's maybe best that the two governments stay in the background, but that means the intellectual shock troops appear to have gone missing in action.
A constant stream of politicians and lobby groups are queuing up to meet Richard Haass.
Some may prove more flexible than others, but their primary motivation must be to push their own conflicting agendas.
With a population of just 1.8 million, perhaps we are too small to sustain a "think tank".
But when the Haass roadshow has left town, we shall still have all kinds of other quandaries, not necessarily sectarian ones, that require ingenious answers.
For a small place we have proved remarkably efficient down through the years at generating problems; now the task is to be just as good at finding policy solutions.