UVF members shot Jemma McGrath, says Matt Baggott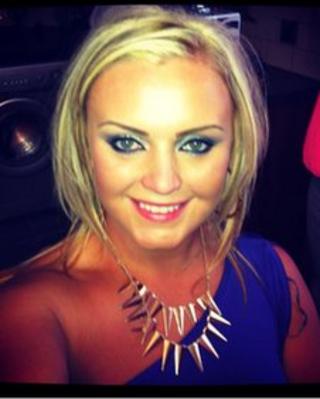 Members of the Ulster Volunteer Force shot a 24-year-old woman in east Belfast, the chief constable has said.
Jemma McGrath was shot a number of times at her home, in September.
Matt Baggott confirmed for the first time on Thursday that police believed members of the loyalist paramilitary group were behind the attack.
He told the Policing Board it was thought "individuals linked to the east Belfast UVF" were to blame, but it had not been sanctioned by its leadership.
Sinn Féin MLA Pat Sheehan said: "The question everyone will be asking is why this took so long and why confuse the situation by saying that it may have been without sanction?"
Miss McGrath was shot in the lower abdomen, hips and knees in the attack at her home off Beersbridge Road.
In 2007, the UVF declared that it was renouncing violence.
After police revisited the scene of the shooting last week, Alliance MP Naomi Long echoed comments by Sinn Féin's Gerry Kelly and Police Federation chairman Terry Spence that the UVF was no longer on ceasefire.
Last month, the police said elements of the UVF, particularly in east Belfast, had been involved in a range of criminal activity.