Kieran Doherty: Appeal four years after Real IRA murder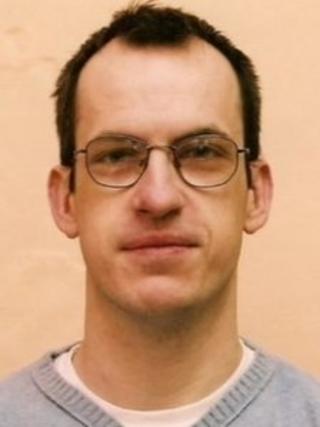 Police investigating the murder of a Real IRA man who was killed by his own paramilitary gang have made an appeal on the fourth anniversary of his death.
Kieran Doherty's body was found dumped on the Braehead Road, Londonderry, on 24 February 2010.
The 31-year-old had been stripped and bound before he was shot dead.
The dissident republican group, the Real IRA, claimed responsibility for the attack but, to date, no-one has been charged with the murder.
Detectives said that, so far, they have made three arrests and carried out a number of searches in relation to the shooting, but added that they "still need assistance and information from the community to make progress".
'Horrific'
Mr Doherty, a father of one, was a former republican prisoner from the Brandywell area of Derry.
In November 2009, he gave an interview to the Derry Journal newspaper in which he claimed the MI5 security service had tried to recruit him as an informer.
Days after his murder, the Real IRA issued a statement admitting responsibility for killing him.
In the statement, the dissident group claimed that Mr Doherty had been one of its own members.
Issuing the fresh appeal on Monday, a spokesman for the Police Service of Northern Ireland's Serious Crime Branch, said: "This investigation remains open four years after this horrific murder.
"The investigation would make more progress if those individuals who know what happened to Kieran, and who killed him, would talk to us."
They said Mr Doherty had been in his family home at Coshowen, Derry, on the night of his murder, but left the house at about 20:00 GMT.
His body was found on the roadside by a passer-by at about 22:40 GMT.
'Speculation'
The PSNI spokesman said: "We want to speak to anyone who was on that road anytime from 8pm that evening and saw anything suspicious or who knows of Kieran's movements after he left his home.
"There has been speculation about Kieran's death but police need evidence to bring charges and get justice for Kieran and his family.
"Information from the community, not speculation, will help police to build an evidential case," he added.