Northern Ireland's Vietnamese boat people, 35 years on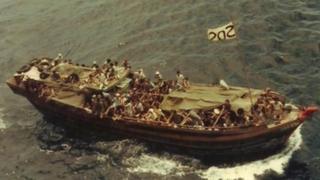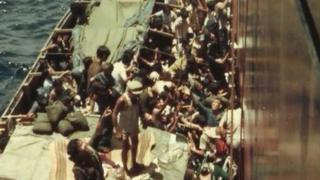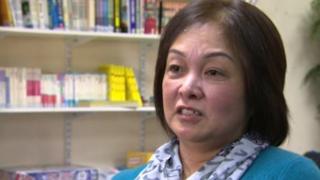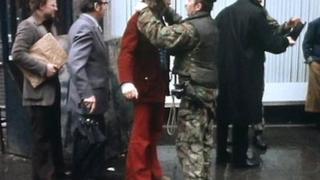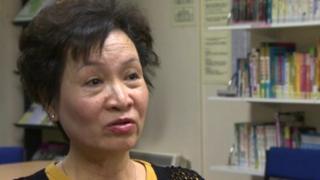 Currently the eyes of the world are focused on the Middle East and the hundreds of thousands of Syrians who are fleeing their homes because of civil war.
But 35 years ago it was a different refugee crisis that was dominating the headlines.
And those at the centre of it became known as the Vietnamese boat people.
Crammed into small fishing boats, they risked their lives to escape their home country.
A small number of them ended up taking refuge in Northern Ireland.
Two of the first to come in 1979 were sisters-in-law Saychan Lau and Amui Lay.
Along with nearly 300 others, they left Vietnam in a 15-metre long fishing boat.
Good housing
They were picked up by a British ship and given refuge in the UK.
However, they were advised that there was a shortage of jobs in London so they should head to Northern Ireland where there was also good housing.
The largest group of Vietnamese people - around 19 families - came to Craigavon, County Armagh, but as a recently opened file in the Public Record Office shows, it was not always easy for them adapting to their new home.
Saychan was just 17 when she arrived with her family.
She remembers being scared when she arrived "because of the soldiers".
She recalls soldiers with guns checking her bags before she was able to go into the shops.
Even though she had just left war-torn Vietnam behind, she found Northern Ireland "really scary".
Sinister turn
The Vietnamese people also found it very cold in Northern Ireland and hard to find the foods that they were accustomed to cooking.
But things were to take a more sinister turn.
After settling for a period and getting work, the families found themselves the target of attacks.
Amui remembers people breaking into their home and taking their belongings.
At first she said it happened only at night time, but that it wasn't long before they were being robbed during the day too.
She said it got to the stage where they felt they had no choice but to go to England.
Many of the families were never to return to Northern Ireland again, but Amui and Saychan came back a number of years later and say they are now settled for good.
They have even got used to the weather - and now find it to be too hot when they go back to Vietnam for holidays.