Hairbrush firm Denman buys US-based Bobby Company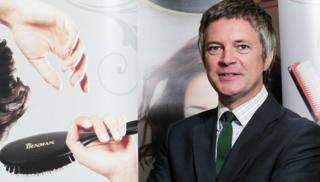 A County Down-based hairbrush firm has bought the assets of a Californian company for an undisclosed sum.
Denman will integrate the San Diego-based Bobby Company into its existing US operation.
The firm's managing director, Philip Steele, said Denman had been enjoying "an unprecedented period of sales growth" in the US.
He said the acquisition would add to its market share in the professional hairdressing sector.
Denman, which has its headquarters in Bangor, employs 160 people and exports to 60 countries around the world.