Belfast shops 'see sales increase'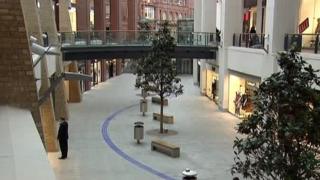 Shops in Belfast city centre have had a good end to 2013 and good start to 2014, according to two surveys.
The surveys, carried out by Belfast City Centre Management in December and January, have both shown an increase in sales in the city.
The number of people visiting shops is also up.
Michelle Jackson, manager of Victoria Square shopping centre and chair of the Retail Steering Group, welcomed the findings.
"Following a particularly challenging first half of the year in 2013, the upturn in trade shows that confidence in Belfast city centre as a shopping destination is returning," she said.
"Early signs are already indicating that performance figures in 2014 are continuing to reflect this positive growth."