Claim: Youths damage west Belfast property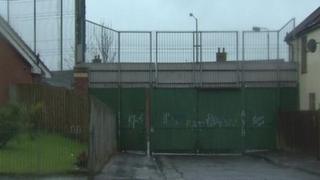 Nationalist youths are being blamed for damaging property at a west Belfast interface.
The incident occurred at Workman Avenue off the Springfield Road at about 21:00 GMT on Wednesday evening
Three youths were seen in the area. A short time later, a fire was started which burned part of a fence.
There have been a number of incidents in the same area in recent months.