Natasha Irish admits death of friend's baby by driving without due care and attention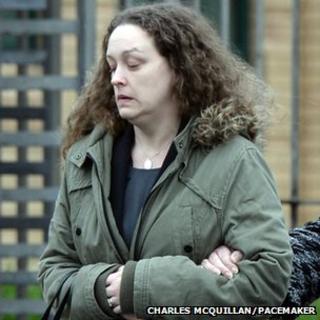 A 33-year-old woman has pleaded guilty to causing the death of her friend's baby girl by driving without due care and attention.
Natasha Irish, who now lives in England, but whose address was given as Crosshill Grove, Crumlin, County Antrim, admitted causing the death of Tyra Herbert, one, in September 2012.
Another woman, another child and the baby were all passengers in a car driven by Irish.
She will be sentenced in May.
Antrim Crown Court heard that no other vehicles were involved in the accident on the Dublin Road in Antrim.
Although rushed to the Royal Belfast Hospital for Sick Children, baby Tyra died from her injuries, while Irish, another woman and a child were treated at the scene for minor injuries.
Judge Desmond Marrinan told Irish on Tuesday that the case had caused enough pain and suffering already and that Irish would receive substantial credit for saving the baby's parents the further suffering of them having to sit through a trial.
The judge asked for a victim impact report on baby Tyra's parents.
A pre-sentence report is also to be prepared on Irish, who was released on continuing bail.