Police training college: Tyrone plan put on hold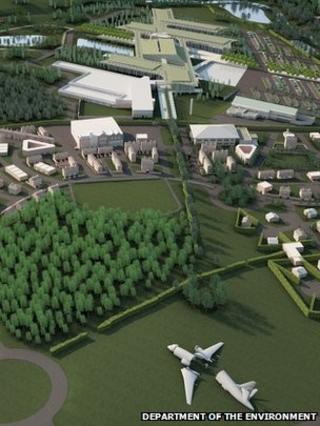 Plans for a joint training college for the police and other emergency services at Desertcreat near Cookstown in County Tyrone have been put on hold.
The move came after the programme team decided that the preferred bidder could not deliver the project within budget.
The preferred bidder was a consortium consisting of Spanish company FCC and local firm Gilbert Ash.
It had said it could build the college for £133m, but was told the budget would be no more than £104m.
A source said the team overseeing the project had concluded that the consortium had not demonstrated that it could deliver an "affordable and compliant bid."
The programme board will now spend six to eight weeks re-evaluating the project and may re-tender the construction contract to five companies originally shortlisted.
Sources say the intention is that Desertcreat will still be the location of the new college.