Free pre-school places allocated for 21,000 children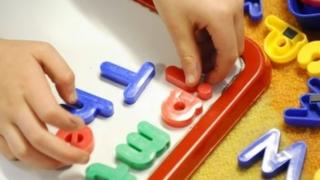 Thousands of parents have been told the outcome of their application for a free pre-school place.
The Department of Education said that more than 23,000 applications had been received, up 2% on last year's number.
Education Minister John O'Dowd said more than 21,000 children had now been given a place.
"Stage two will now start and I'm quite confident that we'll place the vast, vast majority of pupils in the school of their choice or choices," he said.
"Those areas which continue to be hot spots, we will introduce more places where required."
The parents of children unplaced after this initial allocation are being asked to submit further preferences from a list of places still available.
Mr Dowd said: "My advice to them is to stick with the system, continue to work with the education and library boards.
"Last year, we had a similar number of parents, at this stage, and those who worked with the education and library boards all had their children placed in suitable nursery or pre-school provision".
Letters advising of the outcome of the second stage of the application process will be issued to parents on Friday 30 May.