Lower car parking fees for towns in Northern Ireland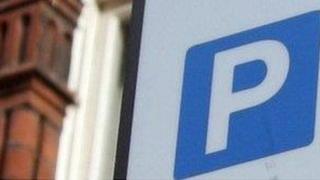 Lower car parking fees are to be introduced in 25 locations in Northern Ireland for a trial period of up to six months.
In total, 93 car parks operated by Roads Service are to charge £1 for five hours parking.
Regional Development Minister Danny Kennedy said it would help attract more shoppers to towns and cities.
The initiative, which comes into operation on Saturday, was first tried over Christmas and New Year.
However, it will exclude Belfast.
Mr Kennedy said: "Local retailers have told me that they are continuing to operate in a challenging environment.
"This will support both the local economy and their efforts to encourage more shoppers back into towns and cities across Northern Ireland."
Among the town and cities benefiting are Coleraine, Armagh, Ballymena, Enniskillen, Londonderry and Omagh.