Prominent loyalist Mark Haddock arrested in England over UVF murders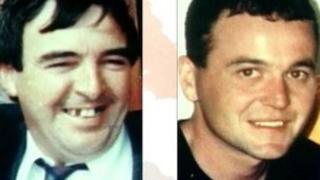 It is understood prominent loyalist Mark Haddock has been arrested by detectives investigating three UVF murders 20 years ago.
The 45-year-old is being questioned about the shooting of Sean McParland in north Belfast in 1994.
He is also being questioned about the murders of Gary Convie and Eamon Fox, who were killed at a building site in North Queen Street in May that year.
He is being questioned by PSNI officers at Newbury police station in Berkshire.
The arrest is part of Operation Stafford, an investigation into a series of murders and other serious crimes by the UVF in north Belfast.