Northern Ireland shared education: 15 applications for campuses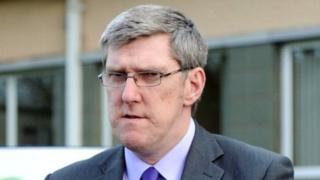 The education minister has said 15 applications have been lodged for shared education campuses in NI.
There are plans to establish 10 campuses across Northern Ireland.
John O'Dowd also told the education committee negotiations were being finalised with the charity Atlantic Philanthropies about a "significant investment" in shared education.
He said the Office of the First Minister and Deputy First Minister was taking the lead in the discussions.
Atlantic Philanthropies had previously part-funded a scheme that employed teachers to be shared by Catholic and controlled primary schools.
However, despite being seen as a success, the project came to an end because funding ran out.
Last month, the BBC revealed that a plan for a shared education campus in Armagh had hit a major obstacle - as one Catholic grammar school decided to opt out of a joint site and stay in its current grounds.
Mr O'Dowd told the committee that shared education was still on the agenda and being driven forward.
He said the fact there had been 15 applications for shared campuses was "a healthy response".