Vincent Banks faces IRA membership trial in Dublin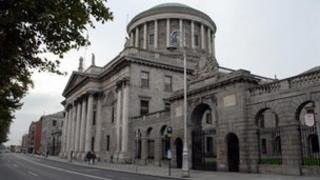 A Dublin man cleared of withholding information relating to the murder of Northern Ireland prison officer David Black is to stand trial on a charge of IRA membership.
Last week Vincent Banks, 46, of Smithfield Gate Apartments, was acquitted of withholding information.
He is charged with membership of the dissident republican group calling itself the IRA on 18 December 2012
The judge fixed the trial date for November 2015.
The accused was remanded on bail until then.