Northern Ireland beaches' water quality 'acceptable'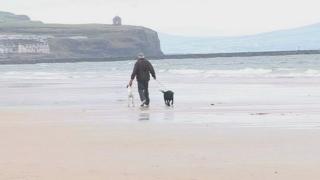 All of Northern Ireland's beaches have an acceptable level of water quality, according to the annual Good Beach guide, published on Tuesday.
Nearly two thirds of beaches in NI have excellent water quality, according to the Marine Conservation Society.
The society tested the water at beaches around the coastline last year.
Researchers believe last summer's dry weather meant there was less pollution than in recent years.
The water quality at Newcastle beach was not deemed clean enough last year, but passed the tests this year.