Dead man fulfils comedy club wish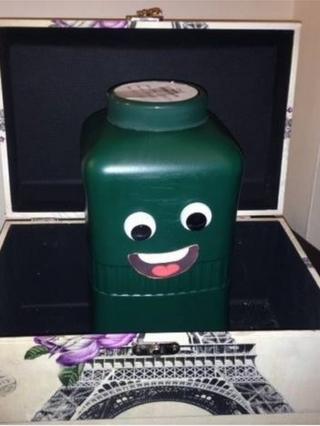 A bucket list is usually completed while a person is alive, but a Belfast man has fulfilled one of his dying wishes from beyond the grave.
Kevin Dorothy, 53, who died in December, had wanted to take part in the comedy night at the city's Pavilion Bar.
On Monday night, one of his friends, Stephen Mullan, took to the stage at the Ormeau Road venue complete with Kevin's ashes in an urn.
The routine consisted of jokes Kevin had texted to Stephen and other friends.
"Kevin had a habit of texting the most cringe-inducing jokes to all his pals," said another of Kevin's friends, Tom Sweeney.
"I always read them, groaned and deleted them right away - they were awful. Stephen, however, kept them - five years' worth. And that's what the audience was treated to.
"And do you know something? Kevin's jokes weren't that awful after all on hearing Stephen deliver them.
"Nobody had seen anything like it. You hear about comedians dying on stage. Well, Kevin jumped the gun."
Taking part in the bar's comedy night can finally be struck off Kevin's bucket list, but there's still one task for his friends to complete.
"The big fella loved his Guinness, so the plan is to scatter his ashes in the (River) Liffey in the hope that maybe just even just one molecule of the man we all loved so much will find its way into a pint of the black stuff."