Spanish property fraud victim criticises suspended sentence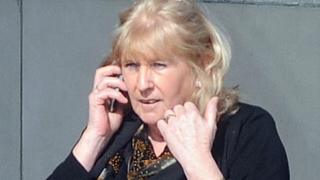 A man swindled out of almost £50,000 in a Spanish property fraud has criticised the length of the sentence given to the woman who stole his money.
Chris Faloon handed over £48,000 as part-payment for an apartment that he thought he had bought.
But when he went to inspect the property, the real owner was already living there.
Last week Bernadette McGeary was given a two-year suspended sentence after admitting eight counts of theft.
The court heard she was given £200,000 by unsuspecting victims to buy holiday homes, or invest in property on the Costa Blanca in Spain, between 2004 and 2006.
Mr Faloon, a businessman from Donaghmore, County Tyrone, said: "I got into the building and went up in the lift to where my penthouse apartment was supposed to be.
'Mixed emotions'
"I knocked the door and out came a Spaniard, and he told me he owned the apartment.
"He said he'd bought it 12 to 18 months beforehand. So the apartment that I thought was mine, actually belonged to someone else."
Mr Faloon criticised the two-year suspended sentence.
He said: "I have mixed emotions. One time you are angry, and the other you feel cheated by the court service.
"She steals £200,000 and they just give her a slap on the wrist. It does not make sense.
"If I went into a bank and stole £200,000 what would happen to me? If I went to Tesco and stole off the shelves, what would happen to me? I'd be sent to jail."
Confront
McGeary, 55, of Carntall Road, Dungannon, County Tyrone, admitted eight counts of theft and one of deception.
Others gave evidence to the police investigation, and while their cases did not go through the court process - and so they did not give rise to any convictions against McGeary - they too alleged they lost money.
County Antrim man Phil Hanvey went to Spain to confront McGeary, but said she failed to turn up as arranged.
He said: "At one stage I was left for four hours in the street waiting to see her but she never appeared."
Last week during sentencing the court was told McGeary did not make any money out of the fraud.
The money had disappeared in the Spanish property crash and there was no evidence she had gained a lavish lifestyle, the court was told. No compensation order was made.
Those affected by the fraud said they wanted to warn others thinking of buying property abroad.
"Only buy from a reputable well-established company," they said.