Polish Cultural Week begins at Waterfront Hall, Belfast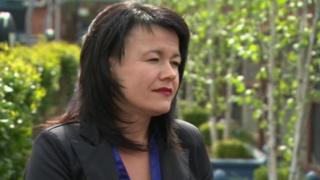 Belfast's eighth Polish Cultural Week begins later at the Waterfront Hall.
Ten years ago, Poland joined the European Union and since then, the number of Polish people living in Northern Ireland has risen to 30,000.
The culture week features film, theatre, exhibitions and sports events.
Kasia Garbal, of the Polish Educational and Cultural Association, said the festival aimed to break down barriers and fight prejudice through arts and culture.
"The majority of Polish people feel welcome here," she said.
"Obviously in light of recent racist attacks, there is a certain element of fear at the moment and people are afraid of going back to their homes for the fear of being attacked or the property being attacked.
"But the overwhelming feeling is that they are welcome and they are becoming part of this community - they have friends here, neighbours and partners.
"Events like this, events of the Polish Culture Week, I think are very important in bringing people together and bringing the two communities together and all communities in Belfast in a celebration of diversity, in a celebration of different cultures."