Randox expands toxicology service by buying Manchester lab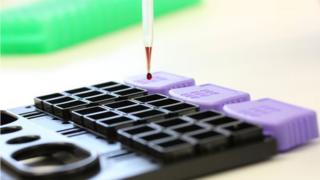 The County Antrim-based healthcare diagnostics company, Randox, has announced a significant expansion after acquiring a laboratory in Manchester.
The firm has bought the assets and order book of Trimega Laboratories that went into administration last month.
The 6,500 sq ft lab will be part of the Randox division that carries out drug and alcohol testing.
Randox said the deal will provide additional capacity for its forensic toxicology services.
The Crumlin-based firm said it would also be an opportunity to increase its market-share.
Randox provides forensic services to more than half the UK police forces as well as workplace testing.
Gary McCutcheon, global manager of Randox Testing Services division, said Manchester was "an ideal hub" to service the UK market and further afield.
He said the deal included state-of-the-art hair testing apparatus which gives more complete results than saliva or urine testing.
He added that the firm was targeting growth in that sector.
"Hair testing has experienced a period of flux recently, with one of the largest firms exiting the market, and another shifting their operations," he said.