Gerry Adams release embarrassing for PSNI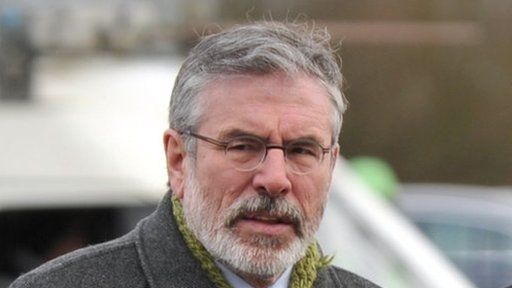 The decision to arrest Gerry Adams and question him for four days was a high risk strategy for the PSNI.
The fact that he has now been released without charge is likely to prove hugely embarrassing for those involved.
Suspects are regularly released without charge as police do not believe they have sufficient evidence to provide a reasonable prospect of a conviction.
As in Mr Adams' case, files are often sent to the Public Prosecution Service (PPS) for consideration.
But what does that mean? Does it mean there is a strong possibility that charges will follow at a later stage?
The answer is probably no.
The decision to release the Sinn Féin leader without charge means the police did not believe they had sufficient evidence to offer a reasonable prospect of prosecution.
It is clear that the police case was not strong enough for the PPS to support a charge.
We do not know the contents of the file the police are sending to the PPS. Detectives may recommend that the PPS should consider a prosecution, or that there should not be a prosecution.
Given the huge amount of publicity surrounding this arrest, they may simply set out the steps they took and the basis for their questioning.
If they believed there was any compelling evidence that could potentially secure a conviction, they would have charged Mr Adams now and not released him.
Allegations about his involvement in Jean McConville's murder and that he was a senior member of the IRA have been around for years.
Detectives have also had access to some of the contents of an oral history project at Boston College in the United States.
The so-called Boston tapes are copies of interviews by a number of former IRA members who are said to have implicated Gerry Adams in the murder.
Police sources made it clear earlier this week that the decision to arrest and question the Sinn Féin leader on Wednesday night was taken because detectives believed they had sufficient evidence to put to him.
Now, after four days of questioning about that information, neither the police, or PPS, at this stage, believe there is sufficient evidence to merit a charge.
Given all of those factors, it is reasonable to assume there is not much prospect that the file being sent to the PPS will result in a charge, unless significant new evidence was to emerge.