Belfast Health Trust's top doctor Tony Stevens in Northern Trust move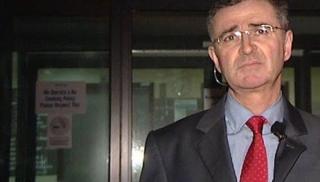 The Northern Health Trust has appointed Dr Tony Stevens as chief executive.
Dr Stevens is currently the medical director at the Belfast Health Trust.
Last month, Colm Donaghy resigned as the Belfast Trust's chief executive to take up a new post in England.
The Belfast Trust has recently been in the spotlight with its emergency department at the Royal Victoria Hospital coming under extensive pressure.
Northern Trust chairman Bob McCann said Dr Stevens "brings with him significant expertise, knowledge and leadership and will continue to improve performance within the trust".