Computers can impact on children's ability to learn, says union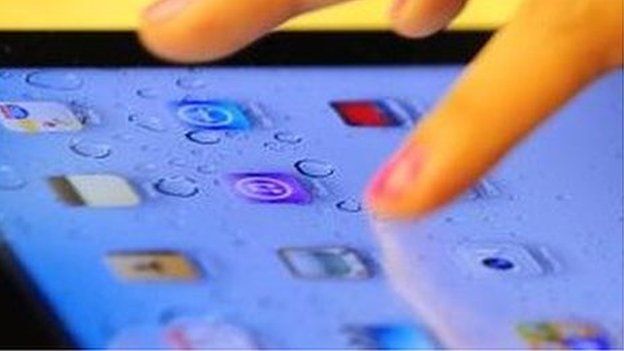 A teaching union in Northern Ireland is calling for urgent action over the impact of modern technology on children's ability to learn at school.
The Association of Teacher and Lecturers (ATL) is concerned at how long children spend on computers and digital gadgets outside school.
It said some pupils were unable to concentrate or socialise properly.
The impact of digital technology is the focus of the union's annual regional conference in Belfast on Thursday.
Mark Langhammer of the ATL said: "We're hearing reports of very young children who are arriving into school quite unable to concentrate or to socialise properly because they're spending so much time on digital games or social media.
"We'd like the Department of Education to issue guidance to all parents on the maximum amount of time which young children should spend on these devices, and on how kids can use digital technology safely and sensibly."
He said the ATL will be requesting an early meeting with the education minister to urge action.
"We readily appreciate that digital technology can have huge benefits for children," he said.
"But there seems to be a real lack of awareness about its potential dangers, and we think the Department of Education needs to take action to make parents much more aware of the issues."
Emma Quinn, who teaches primary four and five, said the impact of hours spent on screens was evident in school.
"There's a complete lack of motivation among many of my pupils - these gadgets are really destroying their ability to learn," she said.
"They're so used to the instant buzz which you can get with these games and gadgets that they find it really hard to focus on anything which isn't exciting."
She said at least half of her class of seven to nine-year-olds use games intended for older teenagers and adults.
"We're finding that, for many children, when they begin school, it's the first time they've been told what they can't do - as opposed to simply being left to do what they like," she said.
"Their response is to really act up and to be aggressive - because they're not used to any controls, and because these games have given them the idea that violence is the answer to every problem."
Related Internet Links
The BBC is not responsible for the content of external sites.