P7 pupils due get post-primary school placement letters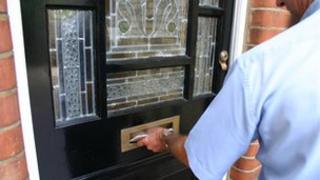 Thousands of primary seven pupils in NI have received letters confirming which post-primary school they will transfer to in September.
The various education boards have said the vast majority of pupils will be allocated their first choice schools.
Those can be both grammar and secondary schools.
In February, the children received the results of unofficial transfer tests for entrance to grammar schools.
The final official 11-plus test in NI was held in 2008, but grammar schools still use academic selection.
It is the fifth successive year the schools have used unregulated exams.
Since then there have been two unofficial replacement systems. GL Assessment is used mostly for Catholic schools and the AQE (Association of Quality Education) sets a different exam for the other schools.