Public sector workers' pay packets hit by payroll problem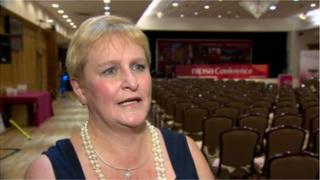 A public sector union claims hundreds of health service staff will still not receive their correct pay this month.
It follows ongoing problems dating back to last October with a new payroll system in health trusts.
Nipsa said this could lead to calls for the health minister to resign.
The Department of Health said incorrect national insurance contributions had been deducted from some people's pay, but steps had been taken to ensure it did not happen again.
The issue will be raised at Nipsa's annual conference in Newcastle later.
Alison Millar from Nipsa said: "No doubt there will be calls for the minister to resign. Month on month he has said that he and his officials will resolve this issue.
"Yet tomorrow is pay day and we expect that, again, hundreds if not thousands of members will have problems with their pay.
"This is real people with real life issues; mortgages to pay, rents to pay, bills to pay and once again, many, many members have not received their pay."
Ms Millar said she had received reports of people receiving no pay or just £30, £40 or £50 while others got double the amount.
"Thousands of workers in Northern and Belfast Trust are affected, we cannot guarantee whether pay will be correct or incorrect," she said.
"What we are calling for is that rather than roll this system out to another three health trusts that this system is stopped and fixed."
Ms Millar said that in one case, there were 6,800 calls that were queries over payroll.
"This was a major issue for the staff working there," she said.
"Staff are under immense pressure. Payroll staff are in breakdown. The system is not in meltdown, the system has melted."
A spokesman for the Department of Health said: "The majority of staff affected have already had their tax code reviewed and amended, if required, by the HMRC.
"Following this review, the HRMC have confirmed that some staff will still remain on an emergency tax code, in line with normal business. Work is ongoing to ensure that this problem does not recur.
"A number of staff had incorrect deductions made in respect of their national insurance contributions. The cause has been identified and steps have been taken to ensure this problem does not recur. Payments have been made to staff to remedy any shortfall in payments."