Immaculate Conception College to close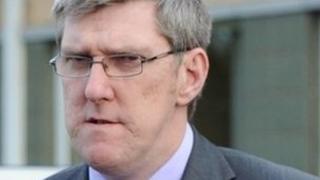 The last Catholic post-primary school in the Waterside area of Londonderry is to close, the Department of Education has confirmed.
Declining pupil numbers at Immaculate Conception College were to blame, Education Minister John O'Dowd said.
It will be a phased shutdown, with no year 8 or 11 admissions in September, and closing for good a year later.
Mr O'Dowd said the school had played a "valuable role in the education of boys and girls from the Waterside area".
"However the demographic decline over the years has adversely impacted on enrolments with only 123 pupils enrolled in the school in 2013/2014."
He added: "The school trustees, supported by the Council for Catholic Maintained Schools, have put forward the case for closure, and I believe that acting now is in the best educational interests of the young people attending the college."
The closure follows a two-month public consultation that ended in February.