Historical Abuse Inquiry: State failings 'must be considered'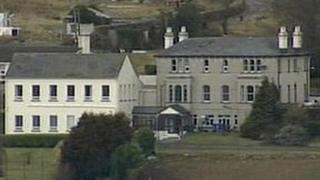 A lawyer has said an inquiry will have to consider possible failings by state agencies over two former residential homes run by nuns in Londonderry.
The Historical Abuse Inquiry is currently examining events at children's homes at Bishop Street and Termonbacca.
Public hearings into the homes ended on Thursday.
Christine Smith, the senior counsel for the inquiry, made a final submission at Banbridge courthouse.
She said the abuse allegations against some nuns, older boys, and some priests had to be considered alongside questions about the state's responsibility - for children it placed in the homes, and regularly checking standards at the homes.
Counsel for the Sisters of Nazareth, Turlough Montague, said the nuns would not be shirking their responsibility of culpability.
However, he said the evidence of the past four months had sharply divided opinions and accounts of former residents.
Public hearings into the next phase of the inquiry will begin in September.