Ivor Bell: 'Boston Project 'full of inaccuracies' says lawyer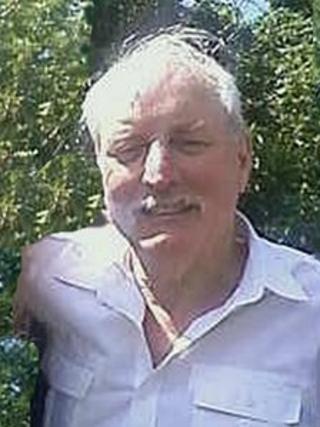 The Boston College project, used to charge an alleged former IRA commander with aiding the murder of Jean McConville is full of inaccuracies, a court in Belfast has heard.
Mr Bell, 77, from Ramoan Gardens, Belfast, is charged with IRA membership and aiding and abetting the murder.
The prosecution case is based on an interview he allegedly gave to researchers at Boston College.
His lawyer said some material disclosed violated an international treaty.
Defence lawyer Peter Corrigan said the Public Prosecution Service should now decide the evidence does not meet the standard for criminal prosecution.
Jean McConville, 37, became known as one of the Disappeared.
She was kidnapped in front of her children and accused of having been an informer. That claim was later dismissed following an official investigation.
She was held at one or more houses before being shot. Her body was recovered on a beach in County Louth in August 2003.
Several former paramilitaries were interviewed about their roles in the Northern Ireland conflict.
Although transcripts were not to be published until after the deaths of those who took part, last year a US court ordered the tapes should be handed over to PSNI detectives investigating Mrs McConville's killing.
It is alleged that Mr Bell is one of the Boston interviewees, given the title Z, who spoke about the circumstances surrounding the decision to abduct her.
The veteran republican - who is currently on bail - denies any role in events surrounding the murder, claiming he was not even in the city at the time.
On Friday, Belfast Magistrates' Court heard that his file would be allocated to a prosecutor within four weeks.
But his lawyer said significant developments about the Boston study raised serious issues about the material being used against his client.
"It's very clear it was an intellectual, academic project, but was riddled with inaccuracies, unreliable and subjective," he contended.
"Any material gleaned from that does not match the rigorous standards required for a criminal (case).
"The PPS (Public Prosecution Service) should take a view that this evidence is unreliable, has not been evaluated properly and should not be the basis of a criminal prosecution."
Turning to the international treaty used to obtain the tapes, he argued that a US court ordered that only material related to the Jean McConville case was to be disclosed to the PSNI.
District Judge Fiona Bagnall was told Mr Bell was questioned for "numerous days" about interviewee Z.
"Throughout that interview, material from the start of the Troubles right up to the late 1980s was put in contravention of an international treaty direction," Mr Corrigan said.
"The American court directed in good faith certain materials and only those materials.
"That has been violated and it has a serious implication on how this court approaches the evidence and an abuse of the process."
Responding to his request for the PPS to carry out a review and provide an update, Judge Bagnall pointed out that a decision had yet to be taken on the prosecution.
Mr Corrigan also confirmed his client plans to rely on an alibi defence.
"The defendant has put forward an account of where he was at the material time and he requested during interviews that the police obtain all military and police logs and records to verify the assertion that he wasn't in Belfast," he said.