Child witnesses in Northern Ireland 'need more support': NSPCC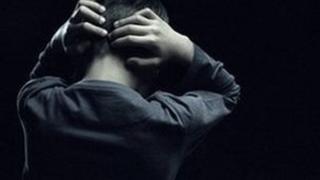 Children in Northern Ireland who have to give evidence in court need to be given more support and protection, the NSPCC has said.
The charity said children in this situation were already facing uncertainty and stress.
In Northern Ireland, the NSPCC's Young Witness Service has helped more than 4,000 children and young people.
However, the charity wants more to be done.
It is calling for three measures to be implemented:
The provision of off-site facilities available to all courts for pre-recorded cross examination of child witnesses;
Extension of current services to ensure that all children are supported in court proceedings, whether giving evidence for the defence or the prosecution;
Expansion of training for barristers on the needs of child witnesses and integration of this into their Continuous Professional Development.
Bronagh Muldoon, NSPCC, said: "We believe that it's vital that children are not subjected to harrowing experiences in court to get the justice they deserve.
"Whilst it is evident we are leading the way here in NI compared to other parts of the UK, some children still feel they are being abused for a second time when they give evidence.
"No doubt we have come a long way, but there are additional things we can do to ensure children are supported to give their best evidence."