Paschal 'Basil' McAfee: Man arrested in murder inquiry freed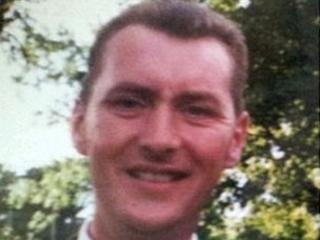 A 29-year-old man has been arrested in connection with the murder of a man in north Belfast just before Christmas has been released without charge.
Paschal 'Basil' McAfee's body was found at a house in Henderson Avenue, off the Cavehill Road, on 20 December.
Police said the 50-year-old had head wounds consistent with being hit with an axe. He had also been been stabbed.
Mr McAfee was last seen alive on 19 December. The man was arrested in south Belfast on Tuesday.
Mr McAfee - who had two children - had only recently moved into the area.
It is understood he was originally from Ardoyne, also in north Belfast.