Planning applications rise 'proof of better economy'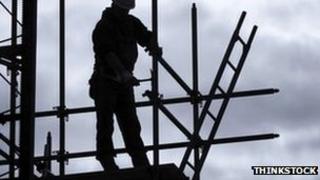 There has been a rise in residential planning applications after six years of the recession, according to new figures published by the Department of the Environment.
According to the department, this may reflect an improving economy.
Applications for homes account for more than half of all planning applications each year in Northern Ireland.
After a series of annual falls since 2007, the trend was reversed last year.
Residential planning applications rose by 1% to 6,354.
The increase was driven by applications covering rural areas.