Lithuanian arms case: Michael Campbell retrial ordered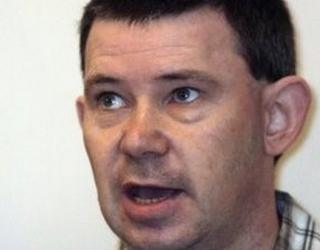 Lithuania's Supreme Court has ordered the retrial of a man acquitted of plotting to smuggle arms for the Real IRA.
Michael Campbell was sentenced to 12 years in 2011 for aiding a terrorist group and illegal possession of arms.
An appeals court struck down the sentence in October last year, saying it could not rule out his claim that he was framed by British intelligence.
However, judges said the court gave a contradictory assessment of witnesses.
"The panel decided to annul the verdict of 2 October, 2013, and refer the case to an appeals court," one of the judges on the seven-member panel said.
Mr Campbell, 41, who lives in Ireland, did not travel to Vilnius for the verdict.
He was tried in August 2009 after being arrested in January 2008 in Vilnius.