New telephone numbers for Belfast and Derry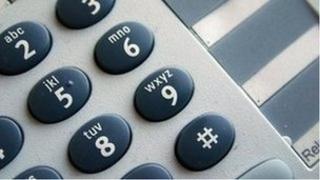 Belfast and Londonderry are to have additional number codes for landline telephones.
In Belfast, the code 028 96 is to be added to the existing 028 90 and 028 95 ones.
In Derry, 028 72 will join the 028 71 code. Existing phone numbers will not be affected.
Ofcom said it would "ensure sufficient availability of telephone numbers to meet consumers' needs in those cities for the foreseeable future".
New landline connections in both cities may be allocated numbers with these dialling codes.