£16m Techstart NI investment fund launched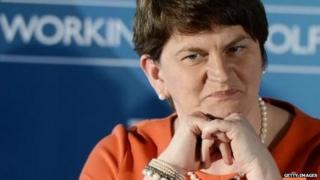 A £16m investment fund for early-stage technology businesses has been launched by the Department of Enterprise.
The new fund, Techstart NI, is made up of £13m that will be used to invest in small and medium firms, and £3m directed towards university spin-outs.
The money is coming from the Northern Ireland Executive as part of its wider Access to Finance programme.
The funds, managed by Pentech Ventures LLP, will provide initial investments of between £50,000 and £250,000.
In addition, grants totalling £7.6m will be made available for 'proof of concept' work.
Those grants will be for up to £40,000 and will be used to help turn technological innovations into commercially viable products.
Enterprise Minister Arlene Foster said Techstart NI would be an important element of the "enterprise escalator" of funding and other forms of support to early-stage businesses.
The minister added: "The fund will be an important part of Invest Northern Ireland's access for finance suite of funding, which now totals £160m over six funds.
"To date, over £48m of investment has been made through these funds, helping over 400 businesses access the finance they need to grow and develop."
Pentech Ventures is an Edinburgh-based partnership whose investments include the online retailer SecretSales.