Woman arrested after man, 42, is found dead in Dublin house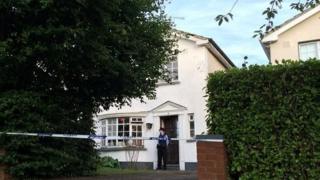 A woman in her 40s has been arrested in connection with the death of a 42-year-old man at a house in Dublin.
The man's body was discovered by his father at the foot of the stairs in the house at Marley Court in Rathfarnham at about 18:00 BST on Thursday.
Police said they were treating the death as suspicious after a doctor found that injuries to the man's back were not consistent with a fall.
A post-mortem examination is expected to be completed on Friday afternoon.