Ex dental prof Philip Lamey challenges Queen's University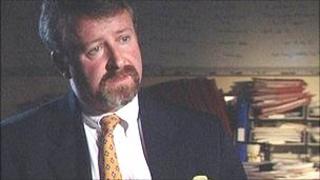 A former professor of dentistry is accusing Queen's University of unfair dismissal and breach of contract.
Prof Philip Lamey, a specialist in oral medicine, was employed by both the Belfast Health Trust and the city's university.
He is accusing his former employer of failing to give him adequate notice or paying his full salary.
An industrial tribunal in Belfast on Tuesday was told that Prof Lamey worked as a clinical academic.
This meant that as well as treating patients, he also taught dental students at Queen's University.
The industrial tribunal heard that despite having two employers, he had one contract. This meant that when his contract was terminated by the Belfast Health Trust, it represented the actions and views of the university.
However, Prof Lamey is claiming that as the university did not serve its own notice, his contract was breached and he is entitled to damages.
The vice-president of the tribunal, Noel Kelly, acknowledged that while there were three different parties, there was only one contract. He said the wording of paragraph 17 was "a nonsense".
"The plain literal wording to me is like a Mexican stand-off - the wording is a nonsense," he said.
The contract states that the agreement cannot be terminated unless each party has given the others three months' notice. In this case, that would involve Prof Lamey, the Belfast Health Trust and Queen's University.
The tribunal heard that Prof Lamey was dismissed from both his posts following allegations of misconduct.
These are currently under investigation by the General Dental Council.
The findings of the tribunal are expected to be declared next week.