Man shot in legs in alleyway attack in west Belfast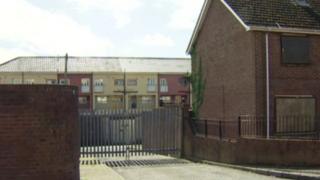 A man in his 20s has been shot in the legs in west Belfast.
The attack happened in an alleyway off Shaws Road at about 20:00 BST on Saturday.
He was treated in hospital for injuries that are not thought to be life-threatening.
SDLP councillor Tim Attwood said: "No-one has the right to take the law into their own hands in so-called 'punishment shootings' which by this time should be consigned to the past."
He added: "Twenty years on from the first IRA ceasefire, this is another sad example of a minority trying to drag us back to the dark days of the past.
"They will not succeed in undermining the progress society has made."