When do the seasons begin and end?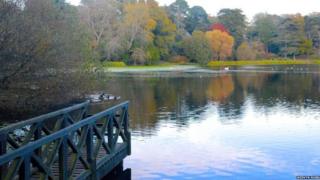 It's that time again - one of the four times in a year that the seasons change, and the usual question arises. When do the seasons actually change? When, in this case, does autumn begin?
Well it depends on your point of view, but there are three methods: meteorological, astronomical and phenological.
The first is the method used by the Met Office, basically for simplicity and consistency.
Meteorologically speaking, the seasons are three-month periods. Summer is June, July and August.
So, the summer months are over and autumn has now begun, and lasts through the rest of September, October and November.
Before computer technology, it provided a more straightforward way of gathering and analysing statistics.
The Met Office is the holder of the UK's national weather and climate records, and this method makes it a more consistent way of calculating long-term averages and annual seasonal climate summaries.
Over longer timescales - the Met Office uses 30-year averages - the statistics can show any changes and indicate any trends that are taking place in the climate.
Astronomical
The astronomical method determines when the seasons begin, according to where the sun is shining on the earth's surface.
Summer and winter begin on the solstices, about three weeks after the meteorological seasons, and the instant when direct sun reaches its most northerly and southerly points, over the Tropic of Cancer and the Tropic of Capricorn respectively.
Spring and autumn begin on the equinoxes, the instant when the sun passes either north or south over the equator.
When the sun is directly on the equator and the tilt of the earth's axis is neither away from or towards the sun, day and night are approximately equal in length.
These "moments" or "instants" don't happen at exactly the same time every year, but in autumn are usually in and around the 22 or 23 September. This year, they will occur at 02:29 BST on 23 September.
Both of these methods use the calendar, but phenology uses changes in plant and animal behaviour - such as animal migration, types of plants, changes in colours - to determine when the seasons begin.
This a more natural and fluid definition.
Kaye Coates of the Woodland Trust said thousands of members of the public have been gathering and sharing observations for about the last 10 years.
Changes and trends are also being observed from the information gathered, looking at how weather and climate may affect natural signs over the years.
Kaye is also appealing for people in Northern Ireland to take part in their UK-wide nature's Calender Survey,.