8,600 Northern Ireland people helped by Together For You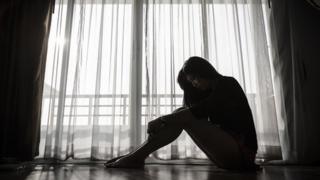 More than 8,600 people have received help from a mental health project since it was founded in October 2013.
Together For You, is due to hold its first mental health and wellbeing learning event in Cookstown, County Tyrone, on Tuesday.
The event is due to be opened by Health Minister Edwin Poots.
Together For You is a partnership project aimed at providing mental health services to people in Northern Ireland.
It delivers services through nine mental health service providers.
Action Mental Health's chief executive David Babington said: "The successful collaboration between the nine partner organisations has impacted a large number of people who have been able to benefit from services delivered.
"With potential cuts of £140m in the health budget, it is even more important that complimentary services delivered through projects like Together For You are successful and person centred, to help improve the mental health and wellbeing of people living in Northern Ireland."
Amanda Jones, Project Manager for Together For You, said: "Since its launch in October 2013, Together For You has delivered services like befriending, bereavement support, specially tailored counselling, support for carers, mental health awareness programmes, peer group support for LGBT and volunteering to over 8,600 people."
Together For You has a wide range of resources and information on their website
Together For You is funded through is funded by the Big Lottery Fund in Northern Ireland.