Tower Hotel in Derry to be sold to Dalata group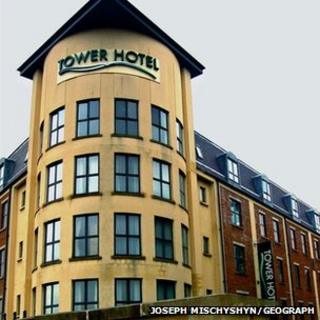 The Dalata Hotel Group has announced it has agreed the acquisition of the Tower Hotel in Londonderry.
The four-star hotel is located within the walls of the city and has 93 ensuite rooms.
Dalata is buying it for 5.5m euros (£4.375m). The hotel will be rebranded as a Maldron and the deal is to be completed in October.
Dalata owns a number of hotels in the Republic of Ireland as well as the Maldron in Belfast.
The company's chief executive, Pat McCann, said: "We are delighted to finally have a hotel in Derry/Londonderry.
"We are excited at the prospect of bringing new business to a city that has seen many positive changes in recent years.
"The Tower Hotel will be rebranded to Maldron. As part of a rapidly growing hotel group, our new colleagues can expect many opportunities for career development."