Man killed in road collision in Turf Lodge, Belfast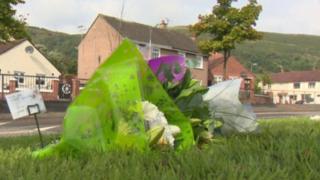 A 20-year-old man has died after a road crash in west Belfast.
A motorcycle and a car were in collision on the Monagh Road in Turf Lodge on Saturday evening.
Police have appealed for anyone who witnessed the crash to contact them.
He was the 57th person to die so far this year on Northern Ireland's roads; a figure that equals the total for all of 2013.
Assistant Chief Constable Stephen Martin said: "The carnage on our roads has to stop.
"And the responsibility lies with each and every one of us to ensure we are not risking our own lives or the lives of others.
"This means slowing down, wearing our seatbelts, paying full attention to the road and never driving after drinking alcohol.
"It sounds simple. It makes sense. Yet we see time after time the grave consequences when this advice is ignored."