Queen's University Belfast security alert was 'nothing untoward'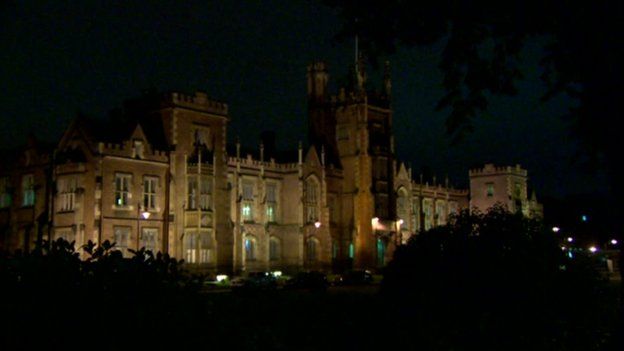 A security alert at Queen's University Belfast has ended after a suitcase discovered on the campus was found to contain nothing untoward.
The site was evacuated while the area was examined by army technical officers on Monday night.
A pharmaceutical conference hosted by Health Minister Edwin Poots in the Great Hall had to be abandoned.
The conference was aimed at boosting Northern Ireland's links with clinical research businesses.
It was attended by 19 international firms.