Alcohol abuse in Northern Ireland 'costs £900m a year'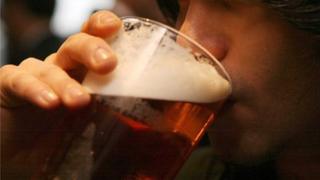 The cost of alcohol abuse to taxpayers could be reduced if investment was made in early intervention services, two addiction charities have claimed.
Addiction NI and FASA said alcohol abuse cost £900m a year.
In a report, they claim the cost of alcohol-related harm equates to about one tenth of Northern Ireland's block grant from Westminster.
Addiction NI director Thelma Abernethy said this figure did not take into account the human cost to individuals.
"We need to educate society about alcohol and its impact," she said.
"It is important that everyone is working together to help bring about a real change within society.
"Ultimately alcohol is everyone's business."