Facebook case man tells Belfast court he is 'not paedophile'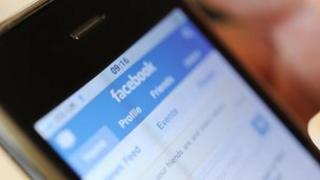 A convicted child sex abuser suing over being featured on a Facebook page has told Belfast High Court: "I'm not a paedophile."
Despite being jailed for a string of offences against a young girl and a teenage boy he claimed never to have been sexually attracted to children.
Damages are being sought from Facebook and the administrator of the 'Keeping our kids safe from predators II' page.
The page claimed to monitor paedophiles in Northern Ireland.
The sex offender's action against the social media giant and the page administrator, Joe McCloskey, includes claims for misuse of private information, breach of the Data Protection Act and freedom from inhuman or degrading treatment.
The claimant is currently on licence after serving a lengthy jail sentence for offences of gross indecency and indecent assault on a child.
Following his release from prison his photograph and details appeared last year on the Keeping our kids safe from predators II page.
Up to 180 comments were posted in response, ranging from descriptions of him as being "vermin" to an "evil Satanist b******".
Giving evidence, the man accepted the comments were upsetting but to be expected.
However, his case centres on claims that others were inciting violence against him and trying to find out where he lives.
One user called for him to be hanged while others endorsed shooting him.
'Threatened with being thrown off pier'
The man claimed he was threatened with being thrown off a pier during a fishing trip, hounded out of a cinema and had to use a supermarket trolley to fight off another tormentor.
Counsel for Facebook, however, challenged his evidence that on each occasion different aggressors allegedly confronted him with the same words: "You're that b****** off Facebook."
During cross-examination, its lawyer put it to him that different versions of events were given earlier in the proceedings.
With the man also claiming to be under paramilitary threat due to the online publications, the lawyer said police carried out an assessment and issued no formal notification.
The court heard how the plaintiff has now been categorised in the lowest risk category of sex offenders.
Asked by Mr McCloskey's barrister if he accepted he was a paedophile, the man replied: "No."
The lawyer continued: "Have you ever had, or currently have, any sexual attraction or interest in children?"
Again the plaintiff responded: "No."
Turning to the man's convictions, the barrister pressed him for details on what his actions involved.
But he was told: "I had no recollection of the offences happening."
Father of victim
As well as the comments on the Keeping our kids safe from predators II page, the court heard details of further postings on a Facebook page used by the father of one of the man's victims.
They included lobbying for the area where the offender lives to be published and calling for him to be castrated.
The barrister questioned why he had decided not to sue the parent too.
The man told him: "Because he's the father of one of my victims and they have enough suffering."
But the barrister contended that he had another motive.
"Part of the relief you are seeking is an award of damages," he said.
"You feel that you're entitled to be compensated, and may I suggest to you that you tactically and cynically decided not to go after (the father) because you realised that would portray you in a bad light."
Once again the plaintiff responded: "No."
The case continues.